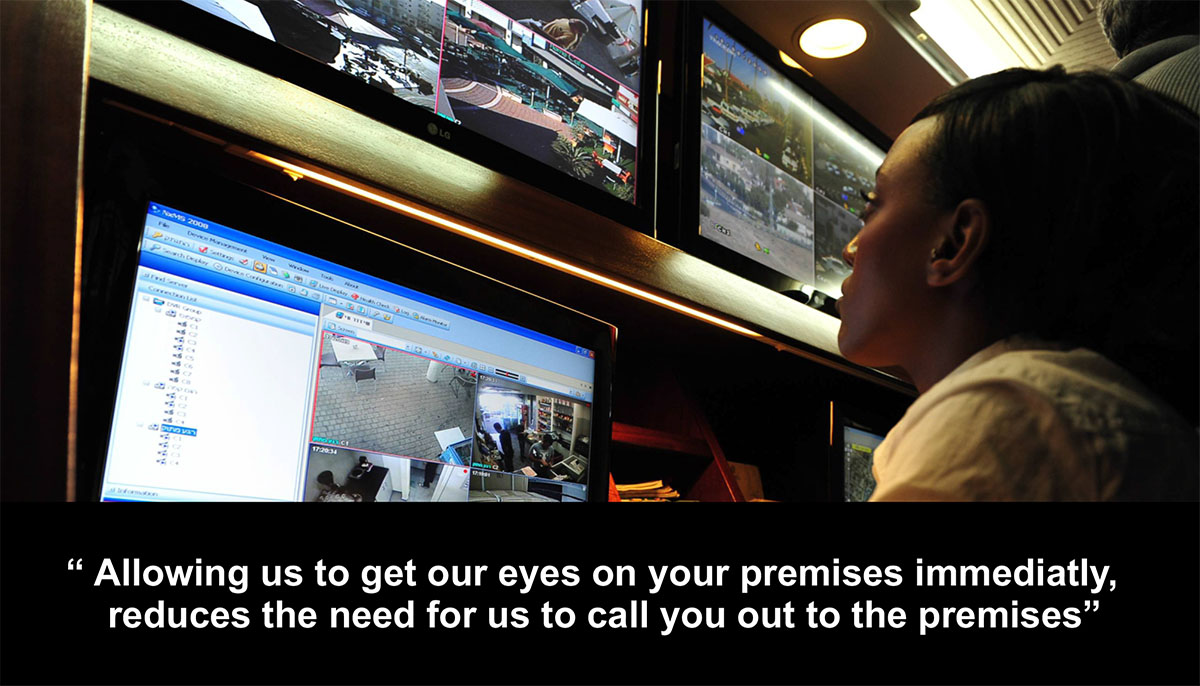 VIDEO VERIFICATION
Deploying a video verification system at your premises, means that we are able to dial in and view your site via the cameras installed, the minute we recieve an alarm signal.
This allows us to determine whether the alarm activation is real or a false alarm, whether or not there are intruders on the premises, whether or not to call the key holder out to the premises and most importantly the right amount of vehicles to deploy to effectively deal with the situation.
To enable this feature, your camera system will be connected to your ADSL line with access programmed for our control centre to dial in when required.